Luxury tomato juice squeezed from rare Tomaqueen tomatos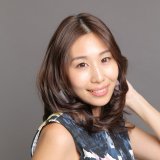 Personal Assistant
Kei Takahashi
I like eating, travelling and jogging. I feel happy the most when I visit places I am not familiar to enjoy delicious local food and the atmosphere as well as feeling different air while I was jogging.

I also try a triathlon about once a year or so to boost my motivation.Recently I started to play Mahjong to refresh my brain.Making the most of my curiosity, I will find and publish delicious and wonderful things that make everyone around me smile.
Luxury tomato juice squeezed from rare Tomaqueen tomatos
"AKAIMINORI NO ZEITAKUSHIBORI" is premium tomato juice. The ingredient is only ripened Tomaqueen tomatoes harvested during the time tomato plants are full of natural sweetness. All Tomaqueen tomatoes are grown in Marsen Farm, Kashimadai, Osaki- shi, Miyagi Prefecture.
Marusen Farm has the philosophy "to grow safe and delicious crops, it is the best to improve the soil quality." The farm has been working hard for their soils.
The farm uses the organic fertilizer fermented with homemade compost, minerals and microorganisms while they reduce spraying of agricultural chemicals as little as possible.
Tomaqueen is rare variety of tomatoes. You hardly find them on the market.
You didn't like tomatoes? It is worth to have a try! Luxury tomato juice
It was a magazine event when I found this juice. The staff let me taste juice and tomatoes. It was so delicious. I was impressed! I felt the affection to their juice and confidence from the staff and became a big fan immediately.