Adding Expertise to Selecting its Ingredients: Edo Miyage, a Tokyo Treat Since 1921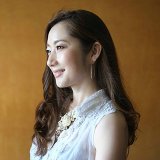 Writer, Blogger, Shimane Prefecture Goodwill Ambassador
Ai Nishimura
Since 1921, Shinseido has been making the trademarked Edo Miyage, a shrimp-flavored roasted rice cake snack. Even after moving their factory from Tsukiji to Gotanda in Tokyo, their traditional method of manufacturing has never changed. Nowadays, the sixth generation of this family-owned firm combines carefully selected ingredients with its expertise to share this tasty snack with the modern generation. Once you try this snack, with its uncomplicated taste and satisfying crunch, you won't be able to stop! Eschewing additives, its naturally delicious taste makes Edo Miyage the perfect souvenir gift for those with a refined palate.
Shinseido's obsession with hand-picking their ingredients from all over Japan is truly amazing!
These shrimp-flavored pieces of roasted mochi rice cakes, called arare (Ah-la-lay) in Japanese, are made from ingredients chosen after years of research and hard work. Receiving the owner's stamp of approval as the most delicious kind of mochi-gome (sticky rice) is the "Shime-Hari" brand. In spite of an established reputation as a sweet and sticky variety of rice, its production has remarkably shrunken due to its small yield and the intensive labor involved. It took 8 years of reproduction to grow enough rice to harvest under the "Nagata Farming Method", in which rice cultivation coexists with boundless nature in the paddies of Joetsu, Niigata Prefecture.
As the main ingredient, red rice prawns and "Takatsume" shrimp are used. These are shelled individually by hand. Without their shells, the shrimp-flavored arare look whitish. However, Edo Miyage has a particularly elegant taste and mouthfeel, so you can certainly taste the shrimp flavor when you bite into one. These shrimp-flavored arare are fried in a secret mixture of canola and white sesame seed oils. Just starch, minced shrimp paste and this exquisite blend of oils are used to make them, so the only salt you taste comes from the shrimp itself. Along with all their other arare snacks, absolutely no chemical seasonings like MSG are used in Edo Miyage. The owner asserts that selecting the ingredients is 80% of the work involved in creating these arare, so quality is thoroughly maintained by carefully selecting the perfect ingredients without any compromise or change. By pouring their skills and techniques into this process, the artisans create a culinary masterpiece with every arare they make.
Their traditional method of frying is also awesome! After the ingredients are kneaded, the mixture is left to enrich its flavor. This dough is cut, dried and deep-fried at a high temperature, then after being removed from the oil, these arare are placed into a centrifugal machine. By spinning them dozens of times, arare with a good mouthfeel are created. Lacking any oiliness, the crispy shrimp-flavored arare are completed to perfection!