A black treacle taste using Okinawa's "salt of life"?! Salty syrup style Karinto (fried brown sugar biscuit)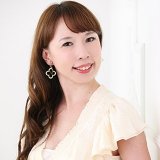 Western Sweets Cooking Expert
KIMURA Sachiko
Active in developing recipes for companies run by Troissoeurs Confectionery School in Minami Aoyama
A vice that uses Okinawa's "salt of life" - Salty syrup style Karinto
Salty syrup style Karinto is a type of Karinto which has been made using Okinawa's famous 'nuchimasu,' a Shisa Mineral 21 Salt that successfully captures the mineral balance of the sea water which has 21 different types of minerals, by using a unique and patented manufacturing method that is completely different to how salt has been manufactured up to now. In the words of Okinawa's local dialect it is known as 'nuchimasu,' which means the 'salt of life.'
Once it enters your mouth you will feel how it spreads out over your tongue and delights your senses with both a subtle salty taste alongside a hint of syrup. It doesn't persist in your mouth; it has chewiness with a comfortable balance. The taste of this salt has a tinge to it which makes it delicious and means that you can't stop eating it. Naturally it isn't just for accompanying tea and cake, I think the salty flavor, which comes before the sweet taste so that the sweetness isn't too emphasized, is perfect as a snack to accompany a cold glass of beer. For me, I enjoy the food texture of Karinto and the pleasant salty taste, and think it perfectly goes together with ice cream.
A charm of this gift of Salty syrup style Karinto is that there are two sizes for sale, 50g and 140g, so for someone who would just like to try this item I can recommend the small size so that you can try it or give it as a gift without too many worries.
It is a good dish for occasions like home parties and if you taste it you will become addicted to its salty yet sweet flavor.