The handmade 'Visionary Curry in a Retort Pouch' made using A5 beef from Yamagata and which was born in the aftermath of the Great East Japan Earthquake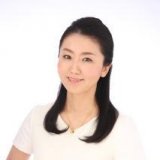 Cooking Expert
URUMA Ryoko
Ms. Uruma supervises an Azabu cooking class called the Gourmet Cooking Factory.
Today I want introduce a homemade curry in a retort pouch by Ginza Washoku (traditional Japanese food) Teppanyaki restaurant Sakutsuki, that contains a generous portion of 80g of A5 ranked Yamagata beef.
 I think that many people will find themselves questioning the fact that this curry is sold in a retort pouch, yet "it is handmade!?" Even myself, initially I doubted that this was possible.
 Instead of being mass produced in a factory like normal curry retort pouches, the meat and vegetables are cut using kitchen knives and chopping boards at a kitchen in Yamagata prefecture. As the curry is cooked in a large pot and put into pouches by hand it is truly a curry that has been made using time and careful effort.
 The cut A5 ranked beef that Sakutsuki uses is sent to their kitchen in Yamagata Prefecture and at that same place they make their curry by hand, which disallows using mass production methods, and in addition every month they are only able to make a limited quantity.
 They are determined to use only a kitchen in Yamagata Prefecture, and to cook with meat and vegetables sourced locally. Often people say that beef from the south of Japan is delicious with a greasy smell, but it is a little oily if used in curry and is better with shabu-shabu (hotpot dish of thinly sliced meat and vegetables boiled in water). While the beef from the north of Japan has nice lean red meat, and a delicious meaty taste. So it is better suited to being grilled.
 The curry itself isn't one that has a spicy smell and complex result, it is more like a medium-spicy kind of Japanese curry. As one pouch (single serving) has 250g it feels like it has sufficient volume and will leave you feeling satisfied.
The cooking chief stated that so that it doesn't happen that even though there is rice left over, there is no more curry sauce, they use generous amounts of curry sauce.
The curry comes with rice which is a Yamagata brand supplied by a JA (Japan Agricultural Cooperative) and called Tsuya Hime. It is a Select Large Grain 1.95 Premium Rice. I had heard the rumor that a Ginza high grade curry in a retort pouch existed, and I had even seen on TV that there was a Visionary Curry, but even so I was really surprised at how it was more delicious that I could possibly imagine.
Quite unlike the taste that leaves a heavy feeling from a typical curry retort pouch, this curry has a natural taste as if it was just cooked in a pot in the kitchen. I was shocked by the taste and scooped up the sauce to look at it very carefully to see why it is so different to normal retort pouch curry.
I was even surprised by the rice packet that came with the curry, usually I don't like pre-cooked rice packets because of the taste and smell. Actually I still felt some internal resistance to the rice packet, but as I hadn't tried it before I thought it is probably okay just this one time. However, it was so delicious when I tried eating it with curry, and I realized that a curry and rice set is so convenient because as soon as you feel you want to eat it, you can quickly actually eat it!
It was impressive that the chef's manager was laughing that "the cost has become high as it is too much of a specialty item." It is a curry made by chefs proud of their trade who do not tolerate compromise. Recently it has become the present of choice for corporate gifts and also as a novelty present. There is a really nice service if you made a large order, for which they place the curry pouches in a special gift box and with a gift bag, which has been made using the company's own seal.

Curry which was born from the day that shook Japan
Originally when discarded pieces of beef started to pile up in the kitchen the male staff members, who loved their restaurant's curry, would use it to make curry for themselves. There was no thought at all to make it into a dish to serve to customers.
However, on the day that the Great East Japan Earthquake took place on the 11th of March 2011, they had just started cooking curry and thought to themselves now is really the time to cook! It was a really big earthquake which occurred on that day. The elevators in buildings across Tokyo stopped, public transportation became paralyzed leaving many people facing a difficult journey home, restaurants and convenience stores closed, and some people couldn't get home while many people couldn't contact each other by phone. Yet, Sakutsuki continued to operate normally.
On that day they served up their curry to people who came to their restaurant, and even to staff members of other stores and restaurants in the same building. As many people ate the curry and felt less nervous, and also really enjoyed its taste, on the following days they came back and asked to eat the curry again.                                                             
There was a lot of demand for it, so whenever the discarded pieces of beef started to build up again they would put out a special curry menu in response to that demand.
While this continued they caught the interest of a TV topical show and the curry gained its name as the Visionary Curry. For those people who ate this curry on the day of the earthquake disaster, there is no doubt that it became the "curry of life" that will never be forgotten.